Over the years, I've attended dozens of live events.
The benefits far outweighed the negatives, but it's a big pain in the butt to fly across the country, get setup in a hotel, find decent restaurants, and that's just the beginning…
That's why The Lead Gen Summit is virtual. Show up in your underwear from the comfort of your own home and nobody will know the difference.
Here is what you'll discover during this special event:
SEO (Search Engine Optimization) – Rank better, faster.
PPC, PPV, and others (Pay Per Click, Pay Per View, and more) – Pay less, make more.
Content Syndication – Be heard by finding the best spots to share what you know.
Video Marketing – Low tech videos that convert.
Branding – Finding your message that matches your audience.
Local Marketing – Be found quicker and easier.
Social Media Marketing – Actually earn from your time spent on Facebook and Twitter.
Mobile Marketing – Hit your customers in their pants – on their phone.
| | |
| --- | --- |
| Dr. Ben Adkins is the most successful "newbie" I've ever met.  Online since 2010, he had a successful chiropractic practice where he slaved night and day to market his business successfully on the internet.  He realized that his strategies were unique and would help others in his shoes, so he started a service company to help other business get results.  Then, he transformed the services he provides into training programs for others that want to help small businesses by doing their marketing for them.  He's risen to the top by providing stellar training and truly helping his customers.  Dr. Ben is going to show you how to model what he's done and get killer results from it. | Dr. Ben Adkins |
| | |
| --- | --- |
| Laura Betterly | Laura is the President and CEO of Yada Yada Marketing, Inc. She is an early entrant in the online marketing field, having established online music company named Visiosonic also known as PCDJ.COM. She forged relationships with other tech companies such as MP3.com and Live365.com and worked with celebrities such as Ice T, Nile Rodgers, Jam Master Jay and Chaka Kahn. Laura grew up in a hi-tech environment as her father, the inventor of instant-replay, instilled a sound background in business and technology in her at an early age. Laura is a pioneer when it comes to Local and Mobile marketing and will be showing you how to get results for both. |
| | |
| --- | --- |
| Starting in 2005 with a $60 budget, Justin transformed it into $150. He rolled his initial $60 investment repeatedly to generate a 6 figure income. He's a "traffic addict" who compares the challenge of driving visitors to websites as his video game. He's also happened to sell well over a million dollars in training programs. He's going to show you how to get more leads with less work. | Justin Brooke |
Stephanie Frank

Stephanie is the best-selling author of "Accidental Millionaire", Stephanie has made life and business changing impact on the lives of anyone she ever works with. As Ross' mentor, she's saved his business, marriage, and sanity. 

She's going to be showing you how to get more out of your business and every other facet of your life.
| | |
| --- | --- |
| A best-selling author of "THE Web Traffic Book", Ross came online in 2006 and fell into a coma 2 weeks later. While comatose, Ross earned his first $1,000 of profit from the web. Since then, Ross has sold dozens of training programs, put on 6 live and virtual events, and kicked butt from one side of the internet to the other. Ross is going to reveal how to get your content in the locations your prospects are looking. | Ross Goldberg |
| | |
| --- | --- |
| Chad Hamzeh | Chad Hamzeh is an internet and affiliate marketer – not to mention a mixed martial arts fighter – who has been successfully involved in internet marketing since 2009. He is currently mentoring internet marketers and giving them the tools that they need to finally be successful in their internet marketing efforts. He is wanting to give every internet marketer access to the strategies that will make them successful. Chad uses ninja paid traffic strategies to send tens of thousands of visitors to pages in very little time. |
| | |
| --- | --- |
| Michael is a video master. He shows people how to best use video in their business, marketing, relationship building, and much more. It can be as simple as grabbing your phone and sticking out your arm while pointing it at you. If you want to get deeper, you can make incredibly complex videos much easier than you ever realized and for much less than you thought it would cost you. Michael is going to show you how to do all of this and more. | Michael Krisa |
| | |
| --- | --- |
| Vin Montello | In 2006 a little-known television writer named Vin Montello decided to pack up his talents and move them from Hollywood… to Internet marketing. Since then he's grown an impressive reputation as the "go to guy" for six and seven figure success in nearly every niche. In fact, over the last couple years alone Vin's been responsible for sales of nearly $31 million. And not just writing and consulting for 9-figure marketing giants… but for a lot of "little guy" marketers too. It's his success with these virtually unknown sellers that earned him the nickname… "The Millionaire Maker." |
| | |
| --- | --- |
| Erik is one of the highest paid graphic designers on the planet. He has won numerous awards for his work in Advertising and design. His vision when it comes to the message behind the marketing is unlike anything you've ever seen or experienced. Erik is going to expose how to get your message to level of strength that mirrors Harley Davidson TM, Apple TM, or Starbucks TM. | Erik Stafford |
| | |
| --- | --- |
| Austin Walsh | He has personally created and designed Social Media campaigns for celebrity clients like Mark Victor Hansen (Author, Chicken Soup for The Soul), Gary Goldstein (Film Producer, Pretty Woman), and Stephen Pierce (Author, Celebrity Internet Marketer) – developed their Facebook, Twitter, You Tube accounts. And he is the only one that can claim this. He took them from completely nonexistent to Social Media brands that have generated hundreds of thousands of subscribers and most importantly converted those subscribers to SALES. |
| | |
| --- | --- |
| Tina Williams, KLT Coach combines her years of working as a NYC Recruiter, Sales and Marketing Specialist and Customer Service Representative with her Social Marketing expertise to assist business owners in developing marketing campaigns built on a foundation of community and the know, like, trust factor.As a business owner, public speaker, author, trainer, coach and mentor, Tina strives to foster relationship building campaigns for her clients and has developed a unique method to utilize Twitter, Facebook, LinkedIn and other social media sites to develop communities that thrive on cooperation and result in profits.Tina is going to show you how to use smart Social Media Marketing in your business every day to increase your lead flow and sales. | Tina Williams |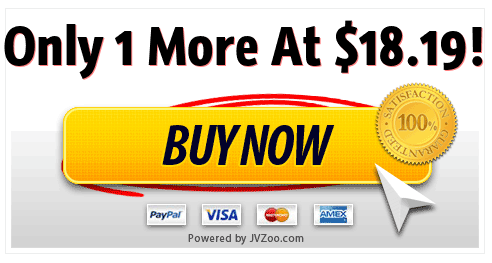 Frequently Asked Questions:
How does the event work?
In the members' area, you'll be able to register for the entire sequence of presentations.  They will be given at either 10 AM, 12 PM, 2 PM, or 4 PM on either Friday, November 16th, Saturday, November 17th, or Sunday, November 18th.  The recordings of the event will stay in the members' area until December 2nd.  All presentations will be mobile friendly and viewable on mobile phones and tablets.  Get the gotowebinar app for your phone if you'd like to view the live presentations that way.
This is just a "pitch fest", right?
This is a gigantic misconception about events.  While there are speakers that have no home and fly from city to city to extract as much as they can in sales from an audience at an event, it's incredibly rare.  Each speaker has vowed to wow you with their brilliance and do everything in their power to ensure you leave their session with some actionable things you can instantly apply to increase the happiness your business is bringing you.  Will they make you an offer?  Some will.  Some won't.  If they do, it will be something that will give you an opportunity to continue applying their strategies and tactics to your business and won't leave you short on your next electric bill.
What if I miss a presentation?
The replays will be posted in the members' area the on the following day after the presentation.  You'll be able to view the replays for a full 2 weeks before they're pulled down.
What if I enjoy ALL of the speakers and want more information from everyone?
The Lead Gen Summit has a very unique aspect that we won't be sharing until 4 PM on Sunday, November 18th.  Make sure you're present for the announcement.
We're so sure you're going to get huge results from the strategies revealed at The Lead Gen Summit, that we're going to give you the best guarantee ever given anywhere:
Think about where you'll be a few weeks from now.  Will you be doing the same things while waiting for customers to magically find you?  The other option is to do something to make sure you're the only choice when they look for the products you sell.
This event will forever change your business and how you attract new leads, customers, and sales.
Normally events like this would sell for $97 – $197, but for a limited time, you can get a huge discount. Sign up now!
We'd love to help you, but you have to take the first step…